Supporting the Digitalisation of the Electoral Processes
Phase 2
The COVID-19 pandemic obliged State authorities to consider alternative registration and voting processes and procedures to protect voters and staff of election management bodies and national and international election observers from spreading the virus at the polling stations. This is also because digitalisation in all sectors, including the electoral field, is now of all EU Member States and EU under the TEAM EUROPE initiative and this project would facilitate Italy's strategic role in promoting democracy, human rights and gender equality in an age of disinformation and battles of narratives. In this context, the second phase of Innov-elections action will support:
1. The addition of Italian, Arabic languages to the existing "Electoral Translator" application already available in English, French and Portuguese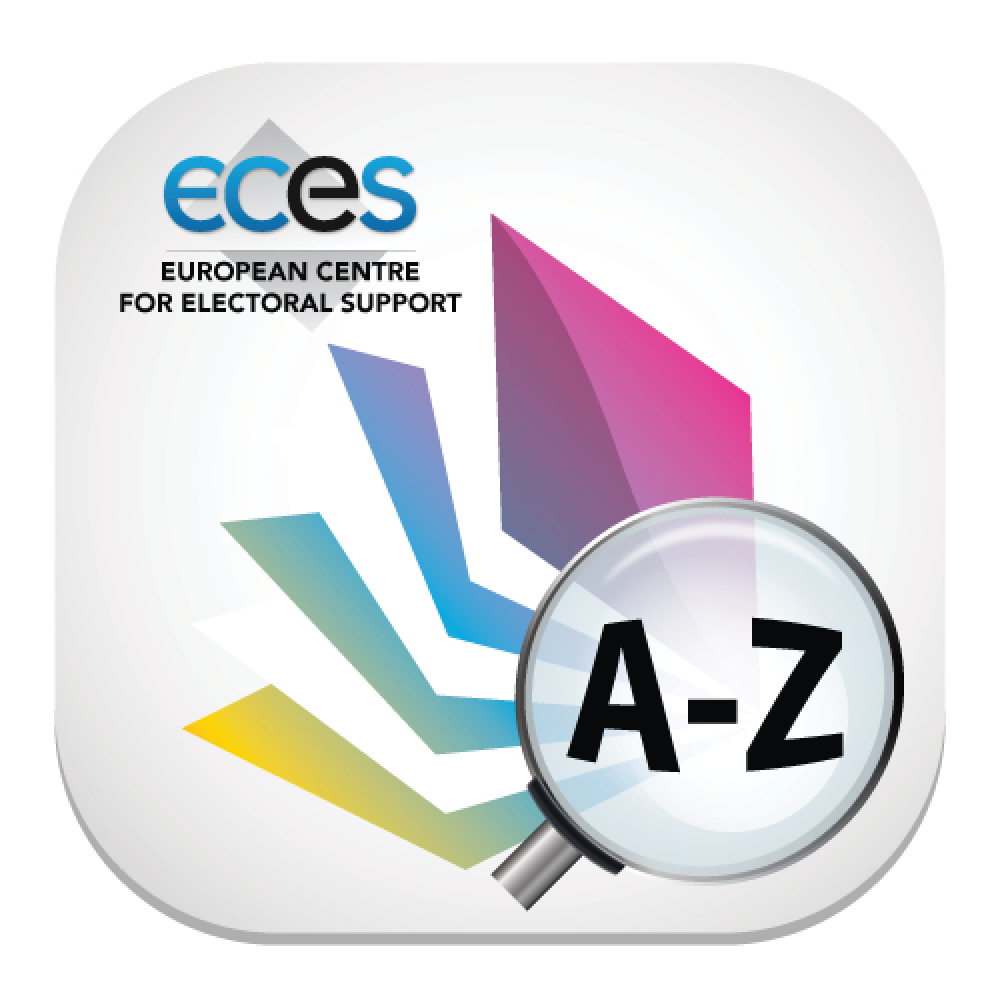 This application, which translates electoral terms in different languages, has been developed by ECES with its technical partner of Democracy Essentials for the use of the different electoral stakeholders beneficiaries of their electoral support projects around the world.
The Electoral Translator serves all electoral stakeholders including: electoral management bodies, competing political parties and candidates, media and journalists, civil society organisations dealing with election observation and voter education, security forces and institutions dealing with electoral dispute resolutions. The application is available for download on major platforms such as Apple store and Google play store. The cost of this APP will be covered entirely by ECES, with no financial burden for the INNOV Election Phase II project.
2. Development of an Application of Early Electoral Warning and Conflict Mapping System
The project will support de development of a software for early electoral and warning mechanisms in favour of the targeted regional organisations to enhance their election observation efforts. Information will flow from the grassroots to the regional level thanks to the application developed in the framework of the project.