When it comes to development cooperation with Africa, Italy has always played a central role at the National and European level in the definition of policies, adoption of measures and provision of financial instruments towards supporting African States. Under its EU Council presidency in 2014, Italy initiated the Khartoum Process which led to the creation of the 'EU Emergency Trust Fund for stability in order to address the root causes of irregular migration and displaced persons in Africa'. This financial instrument is at the forefront of the EU's attempt to integrate migration politics, foreign policy and partnerships for development. Additionally, Italy has contributed to the definition of the new European Consensus for Development, bringing its vision on issues considered priorities. Furthermore, it started an inter-institutional, participatory and inclusive process to elaborate a new sustainable development strategy that will facilitate implementation of the AU Agenda 2030.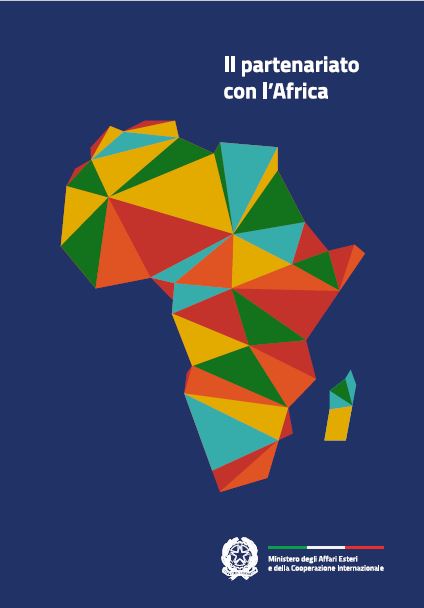 Officially launched on 15 December 2020 as part of the announcement by the Italian Ministry of Foreign Affairs and International Cooperation of its "Partnership with Africa" strategic policy document. Innov-Elections project is financed by the Italian Ministry of Foreign Affairs and International Cooperation through its Directorate General for Global Affairs and developed by ECES in collaboration with the Sant'Anna School of Advanced Studies of Pisa (SSSA) and implemented with the United Nations Institute for Training and Research (UNITAR).
As stated in the "Partnership with Africa", Africa is at the core of the European and Italian agenda. Italy, actively supports the EU action aiming at putting Africa as a priority in its international and development cooperation plans, by investing in an equal and multidimensional partnership, which does not limit itself to migration and security, but rather to extend to a variety of topics of common interest such as the economy, investment and infrastructure, governance, democracy and human rights, the role of women, youth, education and employment.
Innov-Elections project aims to continue supporting and enhancing the capacities of Election Observation and Assistance Units' of African Regional Organisations and Secretariats of Networks of Electoral Management Bodies in Africa by providing an effective electoral response to the global challenges created by COVID-19 on democracies through two main tools: the implementation of modules of the Master in Election and Public Administration (MEPA) and the ECES' copyrighted modules on Leadership and Conflict Management for Electoral Stakeholders (LEAD) and Leadership and Quality Management for Electoral Stakeholders (LEAD-Q). In the delivery of electoral services, the Prevention of Election Violence (PEV) approach will be used, which includes a series of activities aimed at operationalising a conflict prevention mechanism by setting up an early warning and rapid response tool based on a capacity-building programme for the actors involved in preventing/reducing tensions in the electoral phase.